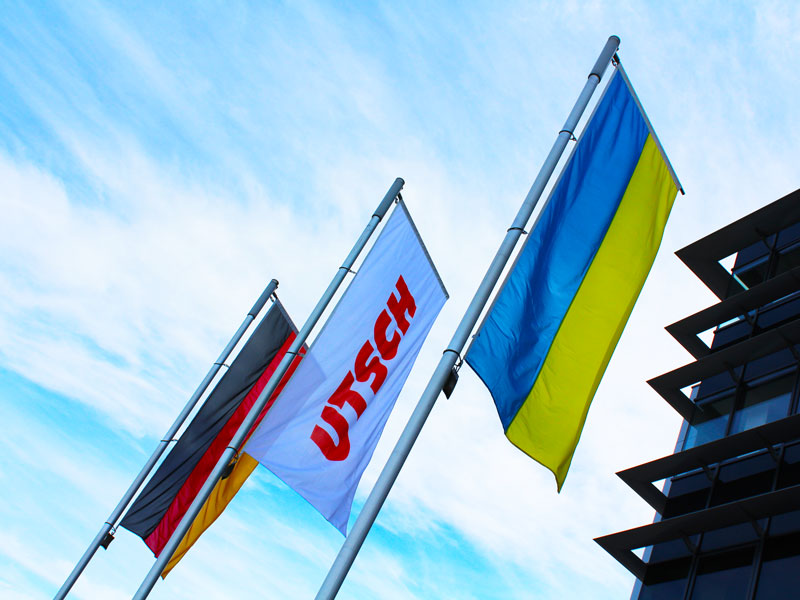 UTSCH will make a humanitarian contribution to the people of Ukraine.

Siegen. The attack on Ukraine shakes Europe and leaves the public stunned. A wave of willingness to help is trying in various ways to alleviate the worst consequences of the war for the people in Ukraine. Erich Utsch AG would also like to make its contribution to the hard-hit population in the war zone.
"What is happening here right now can hardly be compared to the military crises of the past years and decades. We are facing a turning point like the last time in 1989, but this time under dramatic and very dangerous circumstances", says Dominic Höffgen, Chairman of the Board of Erich Utsch AG, because: "A war of aggression is raging in Europe against a sovereign state, which will permanently change the political and military conditions on this continent". This war is also a deliberate attack on all democratic and humanitarian values of Europe and the international customs of peaceful interaction. "Here, the desire for power of a single person is unscrupulously and coldly placed above international law".
But: rules and laws, non-violent conflict resolution and reliability are the framework within which a globally active company like Erich Utsch AG wants to and must operate. Höffgen is quite clear about this: "We fundamentally reject violent border changes and war as a means of politics. The law of the strongest must never apply - nowhere!"
Civil society can and must now set a sign of hope against brutal violence: "We as a company will also help wherever we can," said Höffgen. At the moment, the staff is discussing which aid and measures can be implemented in the short term to help both the people in Ukraine and the refugees. Here, he trusts the creativity of the UTSCH employees, because "solidarity, compassion and willingness to help Ukraine are the order of the day for us".