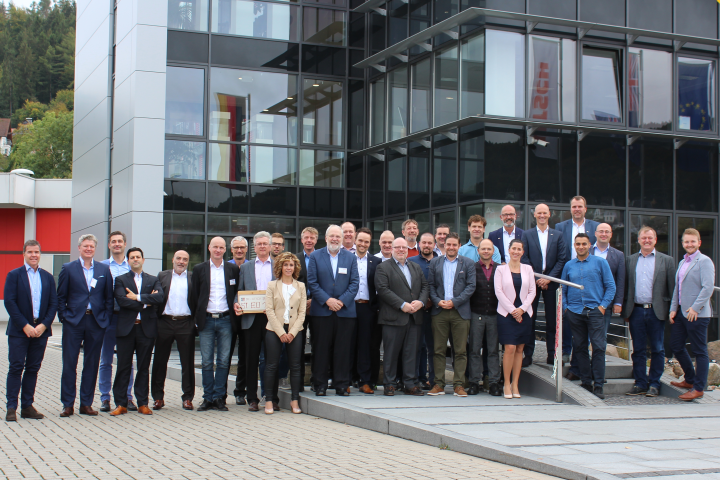 Economic dynamic and team spirit.
Siegen. Erich Utsch AG celebrated a little anniversary at the beginning of October: For the fifth time now, the UTSCH Business Days took place at the Marienhütte. With more than 50 participants and 12 subsidiaries, the Business Days 2019 were better attended than ever before.

Over the course of three days, the technology leader in the branch focused on current issues concerning vehicle license plates and license plate technology. The topics were diverse and informative: new products, new technologies and distribution channels were also a focus as having a good time and exchanging experiences. The Business Days also offered three newcomer subsidiaries a perfect forum at which to introduce themselves to the other group members.
Highlight and final of the UTSCH Business Days was the joint workshop "Improving my business" which focused on one question: "What can I take with me for my company and what can I bring to the group from my company?".
The CFO of Erich Utsch AG, Dominic Höffgen, summarizes the answer to this question. "The UTSCH Business Days 2019 once again proved the economic dynamic and the team spirit within the global UTSCH Group in an impressive way. The company is more than just the sum of its subsidiaries, it also profits sustainably from the diverse experiences and approaches to technical and economic challenges.That creates surprising synergistic effects and kind of 'hive intelligence' which puts UTSCH in an excellent competitive position."