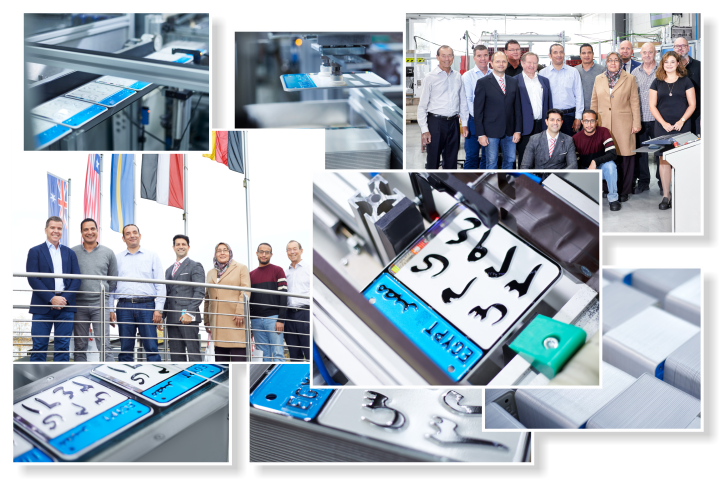 A great potential for the future
Siegen. Erich Utsch AG has achieved a great success against various competitors in form of a contract with Egypt over 5.2 million license plates to be produced completely at the UTSCH production facility in Siegen, Germany. 
"Decisive for winning this order was the fact that UTSCH is well-known to the Egyptian customer for its experience and technical know-how, especially when it comes to quality-awareness and 24/7 service, two important points on which the former contractor could never fulfill the targeted expectations" says Marcos Justo Simón, Vice President of Sales Export, who conducted the negations with the Egyptian customer beforehand.

To fulfill this demanding order, UTSCH has developed a special manufacturing concept, including a new high-speed automatic embossing press. While visiting UTSCH on occasion of the official production start, technical manager Ms. Samia and the head of the maintenance, Mr. Saleh, showed themselves confident that working with UTSCH has a great potential for the future, including further upgrades, automatic embossing presses and (in cooperation with the Egyptian state mint) the introduction of new and innovative security features for the next generation of Egyptian license plates.