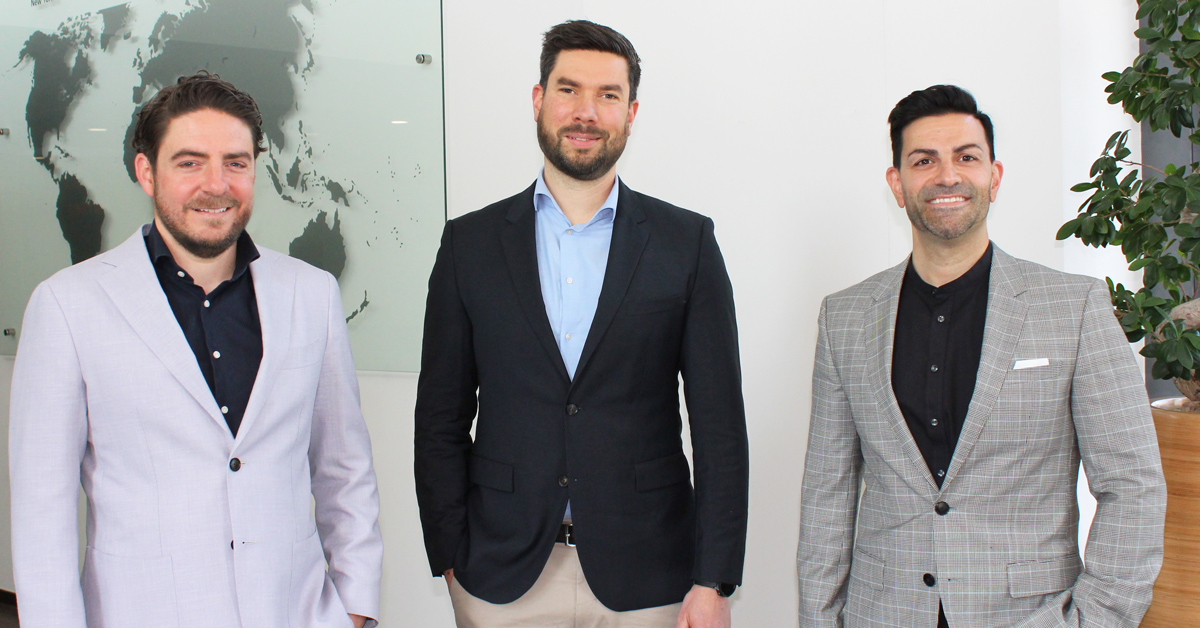 Till Rebernik joins the management of the UTSCH Group as a finance and digitalisation expert.
Siegen. With Till Rebernik joining the Erich Utsch AG group of companies as Chief Financial Officer and Chief Digital Officer on 1 May 2022, the global market leader is strengthening its management organisation and at the same time increasing the pace towards a digital future.
A successful company thrives on the expertise and competence of its employees at all levels. In addition to this valuable day-to-day expertise, it is the task of the company's management in particular to set new impulses strategically and entrepreneurially in order to secure and expand its economic success. Dominic Höffgen, member of the Board of Directors, is therefore very pleased about the new appointments.
In addition to Dominic Höffgen (left in picture) as Chief Executive Officer and Marcos Justo Simón (right in picture) as Chief Sales Officer, the company management now also includes Till Rebernik (centre of picture) in his new roles as of 1 May 2022. Mr Höffgen himself had been confirmed in his position as sole Executive Board member and CEO by the Supervisory Board at the beginning of the year. He has been in this role for a year and will be supported by two executives in C-level positions in the future.
"With Till Rebernik, we are substantially strengthening our organisational structures and creating new, forward-looking options and room for manoeuvre for ourselves in global competition," says Dominic Höffgen, because: "Mr. Rebernik has a high level of competence in the areas of finance and IT, a combination that is absolutely promising."
The latter, in particular, is of vital interest to the group of companies, as UTSCH has recently massively advanced digitalisation within the industry and set new benchmarks and standards: "We want to become even better and more innovative in this area in order to live up to our claim as technology leader in the industry in the future as well". In combination with strong sales and the still important, classic mechanical engineering, UTSCH is now in a position to open up further markets and expand existing business relationships.